the cōmodo bad gastein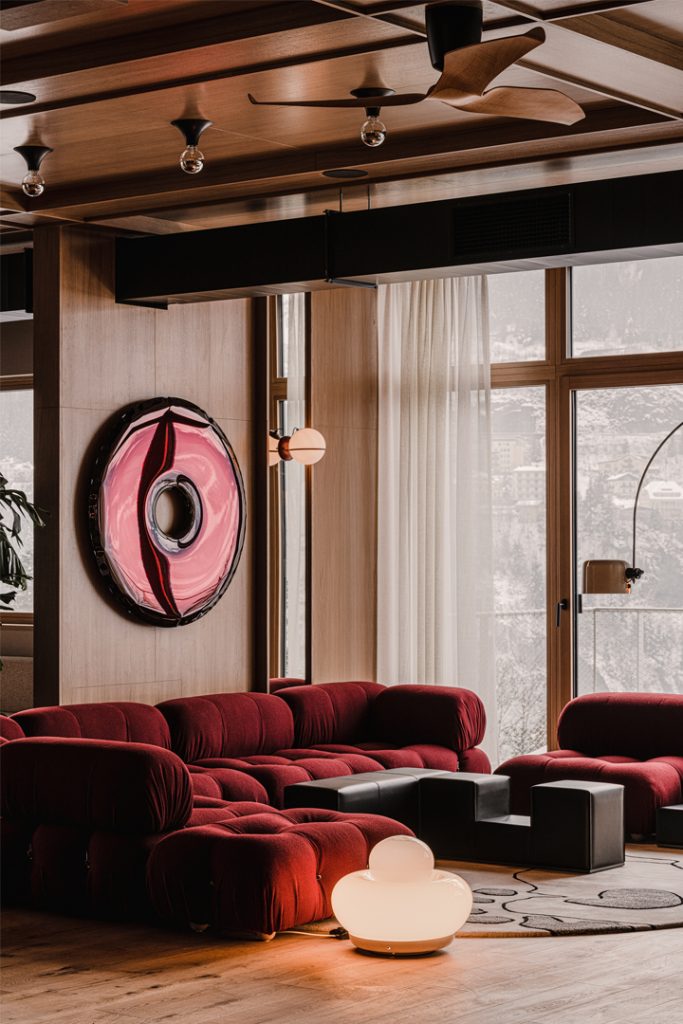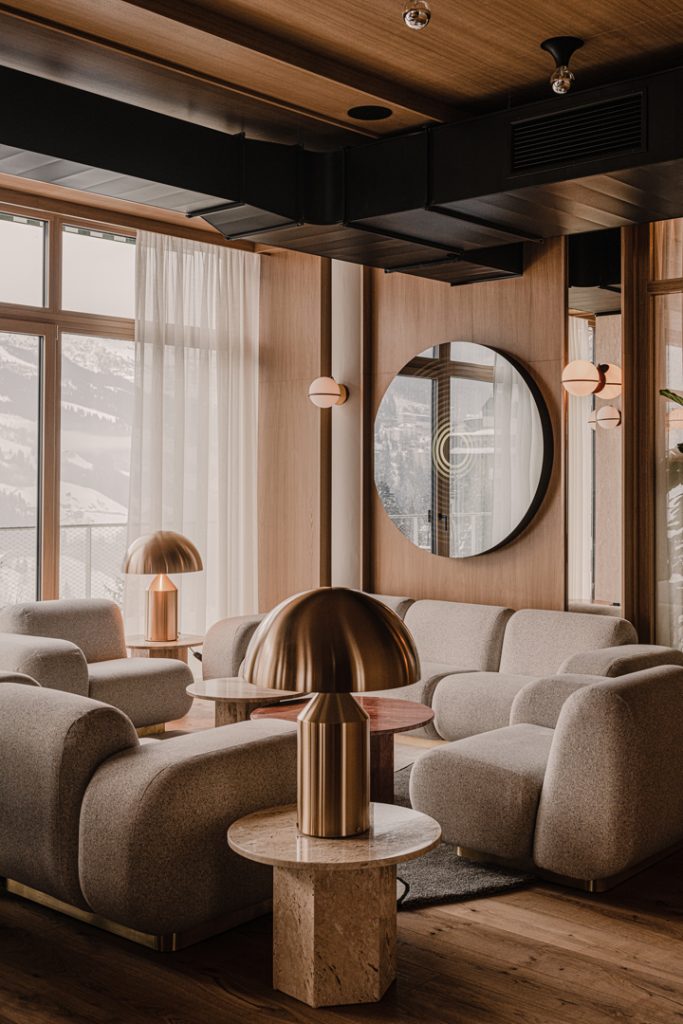 Context is key in creating a coherent, unified design and so a deep understanding of the history and location of the site is crucial. The Austrian mountain-top spa town of Bad Gastein, with its magical landscape and storied history, provided fertile ground for our design process.
Reborn from the bones of a former health resort from the 1960s, the cōmodo translates a mid-century atmosphere into a modern mountain escape.
Our design principle approaching the cōmodo Bad Gastein was to merge the interior with the exterior, celebrating the sublime beauty of the natural landscape! The huge windows open up to the expansive vistas, showcasing the ever-changing weather, while the colours and contours of the Bad Gastein mountains inspired the custom designed furniture, wallpapers, rugs and artwork.
"the cōmodo translates a mid-century atmosphere into a modern mountain escape."
As well as the geographical context, the history of the original building played an important role in our design. The bones of the former resort, with its spacious lobby connected to the restaurant, its good size rooms and floor to ceiling windows presented a perfect opportunity to continue telling the story of the place. The colour palette, furniture and materials all nod to a 60s nostalgia whilst remaining modern and forward thinking.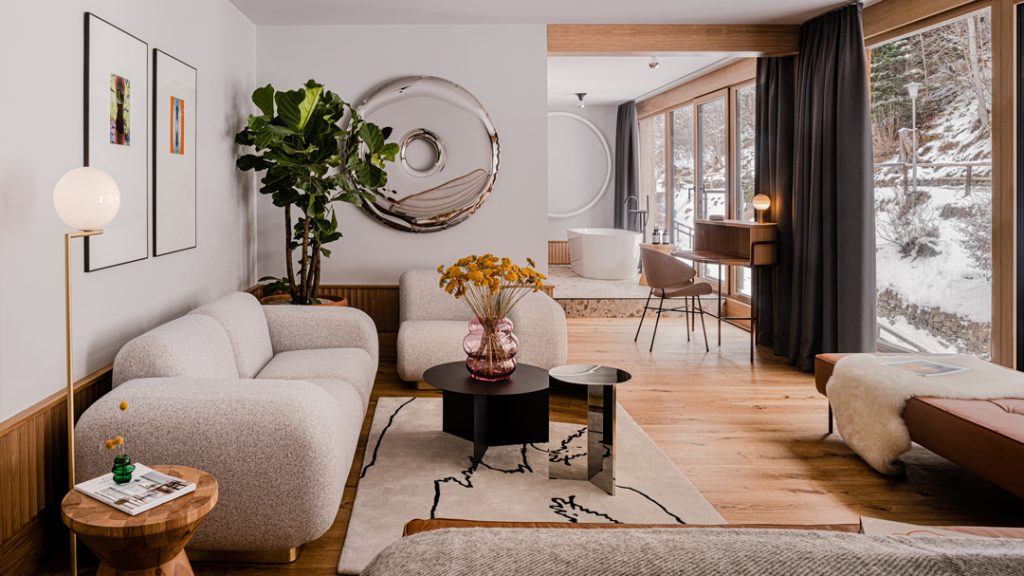 The harmonious interiors invite a sense of togetherness, where guests can – if they wish – engage easily and comfortably with one another. Every inch of the hotel has been redesigned and tailored to the cōmodo spirit, offering the possibility for adventure and exploration as well as rest and relaxation. This unique concept hotel offers the guest stunning natural landscape on the doorstep, while being surrounded by considered and sophisticated design.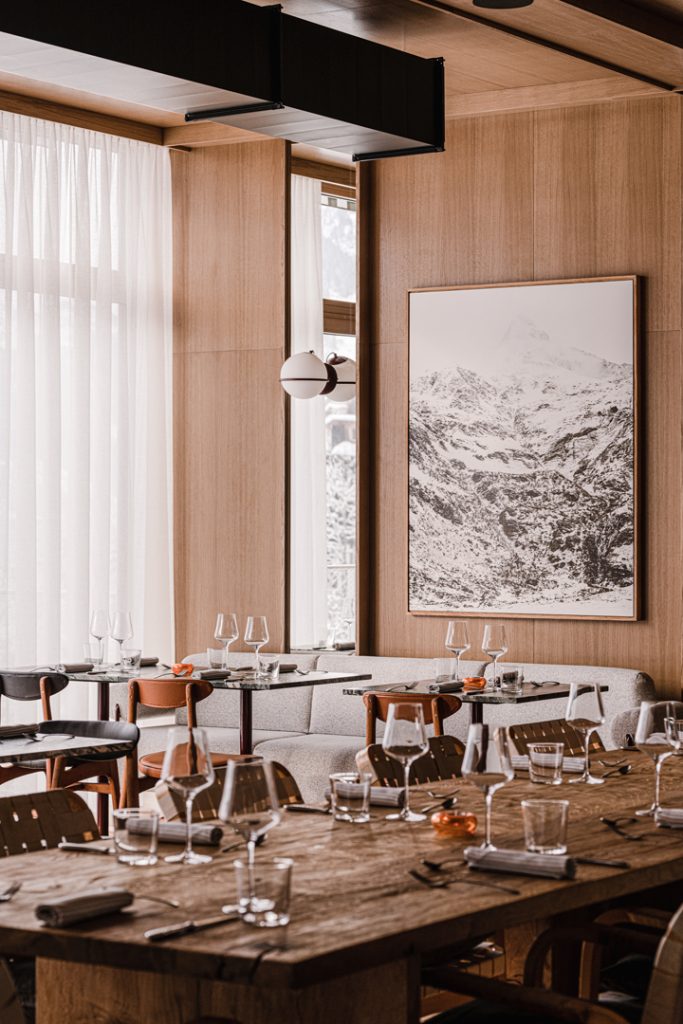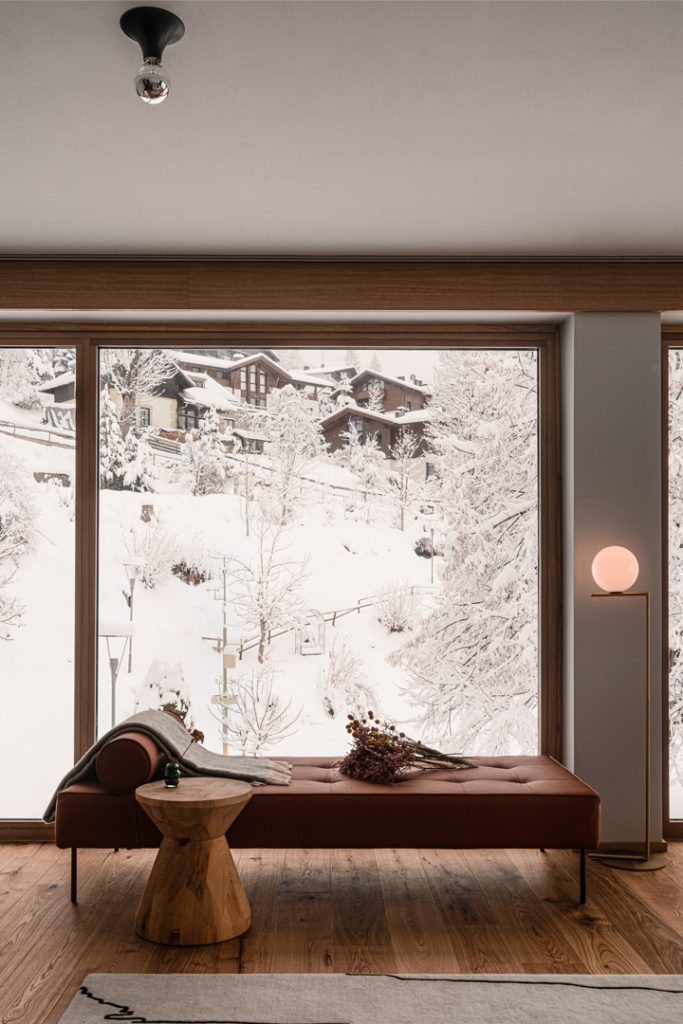 Visit: https://www.thecomodo.com/